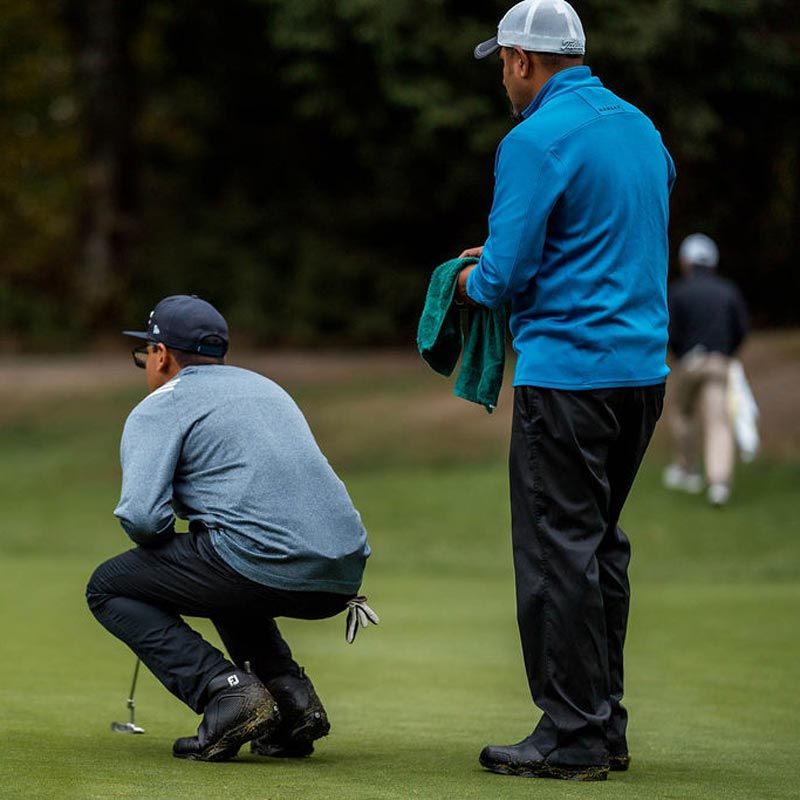 Caddies are allowed at RMJT tournaments except for the following events : RMJT Cup, Tournament of Champions or the North American Junior Amateur (stroke play) for the the given season. Caddies cannot be parents due to AJGA Junior Tour policies. The Caddie Fee is $55 once per year & applies to any and all allowed tournaments in the given season.
A "caddie" is one who assists the player in accordance with the Rules, which may include carrying or handling the player's clubs during play. Caddies may be any of the following– sibling, friend, swing coach, uncle/aunt etc., but all will be held to the same standard, regardless of golf experience.
Caddies must have a good understanding of the USGA Rules of Golf & any penalties endured by the caddies will be assessed to the player.
If a player wishes to have a caddie at any given tournament, they must register and pay the one-time Caddie Registration fee of $55.
---
Caddie Policies:
Caddies will be allowed to assist with the player's clubs and equipment
Caddies will be allowed to clean a player's club and/or golf ball
Caddies will be allowed to give players advice
Caddies will be allowed to assist a player in any way on the green
Caddies MUST assist pace of play, not hinder it. Players with caddies will be held to the same pace of play policies, standards and punishments as those without.